Aardent Dental Centre Custom Restorations
There are a number of different reasons why a person might need to have a crown or bridge made. Most of the time, a crown is recommended because a tooth has
Had an extremely large filling placed, impacting the tooth's overall integrity
Recently undergone root canal therapy
Active decay or fractures that cannot be repaired with a filling
Crowns improve the strength of your tooth and create a predictable seal over them, lessening the chance or recontamination or fractures. They can also be placed on top of dental implants to replace individual missing teeth.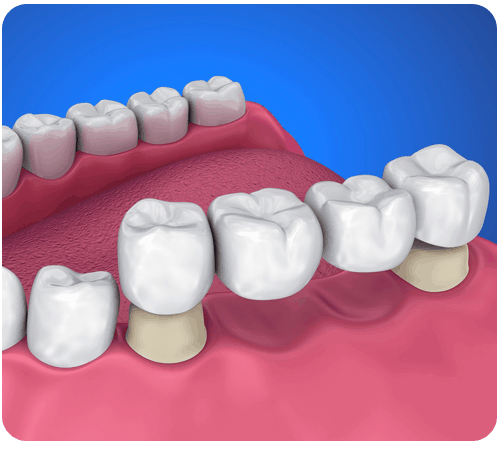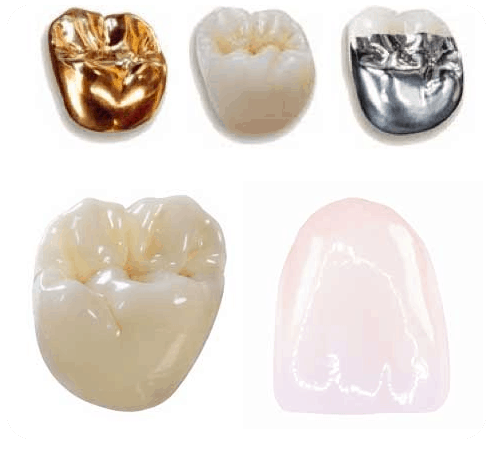 What Are Crowns Made From?
Most of the time it depends on which tooth is being crowned before we decide which material to use. For example, rear teeth are more load bearing; as such, we choose more durable products like gold, zirconia or pressed lithium disilicate. If front teeth are damaged or malformed, we can use custom crowns to dramatically improve their appearance at the same time as restoring them. In most cases, we will select to have the restoration made from a zirconia base with hand-layered porcelain over the top of it, which offers optimal aesthetics since these teeth are more visible than the ones towards the back of your mouth.
Dental Bridge Options
Bridges are a traditional method used to replace missing teeth. Because they rely on neighboring teeth to support them, we typically only recommend a bridge if you are not a candidate for a dental implant. Depending on the type of bridge being used, it may have a wing that cements to the inside surface of the next tooth on either side, or require crowning the neighboring teeth to suspend the artificial one between them.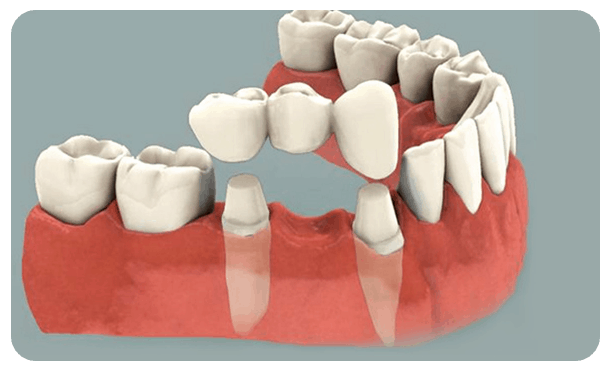 Locally Handcrafted Restorations
During your crown or bridge treatment, we will use high-resolution digital photography and close communication with local technicians and ceramists to achieve the best results for your situation.
Learn more about how our custom restorations can restore your smile's health and beauty.