Giving Perth something to smile about
Dreaming of a whiter, brighter smile? It's truly amazing the difference teeth whitening can make to your confidence by giving you a reason to grin.
With the latest teeth whitening innovations administered by qualified health professionals, you are in good hands. Our services include the highest quality cosmetic dentistry in Perth and teeth whitening for a variety of reasons including:
Discoloured teeth
Malformed enamel
Restored or discoloured fillings
Stained teeth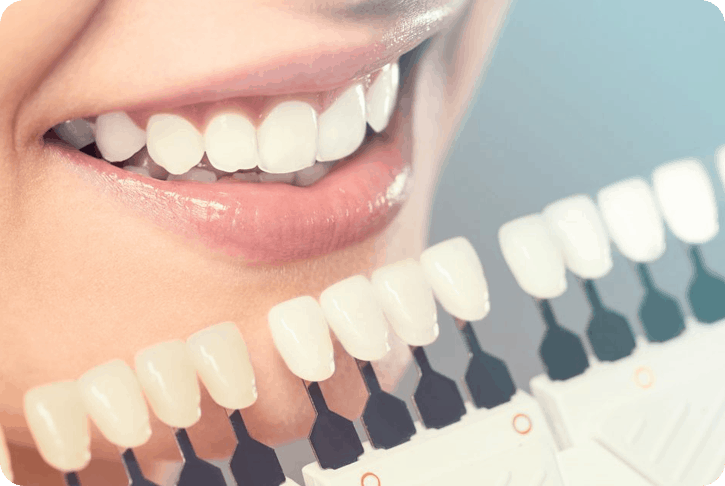 Teeth Whitening for Cosmetic Dentistry
Teeth whitening can also be a great compliment to recent dental work. Our experienced Perth cosmetic dentists will help you get rid of discolouration and achieve a consistently dazzling smile.
We like to brighten your smile before starting any aesthetic procedure. Whitening provides a brighter canvas to match new dental work like white fillings, crowns or veneers.
Plus, whitening gives your smile an even shade to restore your naturally vibrant smile.

Home Teeth Whitening Kits
Custom-made whitening trays
Worn for 40 minutes per day, for 2-3 weeks
Teeth whitening in the comfort of your home
Annual touch-ups to maintain natural whiteness
In-Office Teeth Whitening
Whiter teeth in just one appointment
Whitening procedure applies by our experienced dental therapist
For best results, follow up with a home kit for 2-3 days later
If your teeth are worn, chipped or have gaps or crowding, you may want to consider restoring them with an aesthetically pleasing treatment such as a porcelain crown or veneer. Each of our cosmetic treatments is hand-designed and custom-matched to your teeth, so that they look as natural as possible.