Cosmetic dentists regularly see clients who've chipped or broken their teeth and need emergency dental services. Nothing is worse than biting down on a food you think is soft and feeling your tooth crack on something rock hard. Not only can cracking or chipping your tooth be painful, but it can also become expensive to fix. Unfortunately, some of your favourite foods can lead to an accidental crack or chip! Knowing which foods to avoid or be more careful about can help you avoid a painful emergency at our Perth dental clinic.
Learn more about foods that can chip or break your teeth and how to avoid them.
1. Boiled or hard lollies
Hard sweets like lollipops, hard caramels, cough drops, and mints might be tasty, but they can lead to chipped or cracked teeth if you bite them incorrectly. These hard, sugary sweets can cause tooth decay or cavities without a good oral care routine.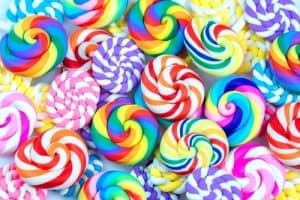 2. Un-popped popcorn kernels
Most people can relate to grabbing a handful of popcorn at the movies only to bite down on a rock-hard kernel. Unpopped kernels are tough and can easily crack or chip teeth. Try to be mindful of each handful; that way, you can avoid needing cosmetic dentistry in Perth to fix cracks or chips.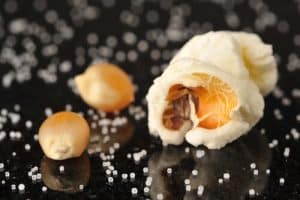 3. Ice cubes
Many people love crunching ice; in summer, who can blame them? However, not only is ice very hard, but the freezing temperature can also affect how easily it can chip your teeth. Chewing on ice can cause tiny hairline cracks to form in your teeth, and over time, these cracks can lead to sensitivity, larger cracks and even chips.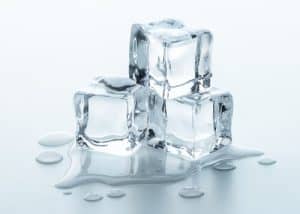 4. Fruits with a pit or large seeds
Olives are often the culprit for cracks or chips needing to be fixed by our cosmetic dentists. You tend to bite down hard when chewing, so accidentally finding a fruit pit or hard seed with your teeth can cause significant damage.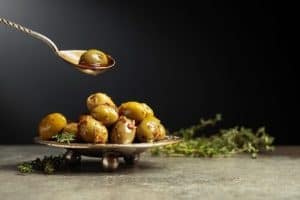 5. Hard nuts
While nuts are a tasty and nutritious snack, avoid using your teeth to open shells like peanuts, pistachios or sunflower seeds, or you may end up at our Perth dental clinic needing emergency dental treatment.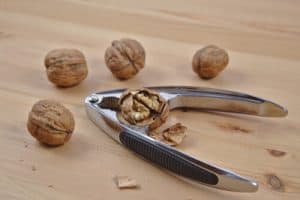 How to prevent cracks and chips
You can do several things to help prevent or reduce your chances of chipping a tooth. Here are our top tips to avoid chipping your teeth:
Chew with your molars rather than your front teeth
Don't chew hard or frozen foods
Remove bones from meat
Remove stones/pits from fruit
Chew slowly and look before you bite
Severely chipped tooth? Contact Aardent Dental Centre immediately
If you notice a crack or chip in your tooth, it's essential to contact our Perth dental clinic immediately so our cosmetic dentists can plan a time to repair it, even if it doesn't hurt yet.
Our impeccable reputation is built on delivering the best possible personalised care, including specialised services. Trust our experienced and empathetic dentists to use up-to-date technologies to make your smile beautiful.
If you're looking for cosmetic dentistry in Perth, talk to our friendly and experienced team. Call us on 08 6330 8666 or contact us online.